VACCINE CLINIC on Saturday, February 11th
Location: 10 East 3rd Street S, Big Stone Gap VA 24219 (Across from the Big Stone Gap Visitor center)
Time: 9am to noon
1 year Rabies: $18
3 year Rabies: $32
Canine DA2PPC (Distemper, Parvo, etc): $40
Feline FVRCP (Upper Respiratory Viruses): $32
Please make sure pets are leashed or in pet carriers for their safety. Pets must be at least four months old to receive rabies vaccines and it must be a 1 year vaccine. Pets must have had prior rabies vaccination to receive a 3 year rabies.
We will not have access to any of our client's records while at the clinic. We will not be doing any other procedures at the clinic such at heartworm tests or medication refills. If you are a client and need details of your pet's vaccine status please email powellvalleyah@gmail.com or call 276 365 8183.
Important Information
PVAH suffered damage from a fire on Tuesday, December 27 during business hours. All staff and patients were evacuated and safely transported to a secure location. We will be closed temporarily and post updates periodically on this site and our Facebook account. We have no official working phones or fax, but may be reached by email at powellvalleyah@gmail.com. We can send and receive text messages via Google Voice at 276-365-8183. We have our medical records secured and we are able to send electronic medical records to clients or other veterinary facilities if requested. If medications need to be refilled please email us and we will arrange either in-person pickup, home delivery, postage mailing, call into a human pharmacy, or an online pharmacy depending on the specific medication. We can still function in a very minimal altered capacity for ambulatory wellness visits only in 2023. We appreciate our client's patience at this time. We are working very hard to meet the needs of our patients as best as possible and that may mean temporarily seeking care for surgery and illnesses at another veterinary facility. We hate the inconvenience to our clients and pets, and we fully intend to reopen in the future.
Thanks to all the area first responders that came to our aid, community members, friends and strangers, family members, and colleagues. We are so grateful to our neighbors at Huddle House who literally ran into a burning building to help us evacuate patients.
We will update you as we move ahead in the New Year. We will be taking the New Year's holiday off to rest and recover. We will return to responding to messages on Tuesday, January 3, 2023.
We wish you all blessings and gratitude for your support and love!
PVAH staff and Dr. E. Shuler
Due to high demand of veterinary services in our region and in order to meet the needs of our patients in the most efficient way PVAH will only be seeing patients by appointment only. We continue to offer curbside care for your convenience and to lessen your pets stress during visits. There are no crowded lobby interactions with other animals and noises. Our patients are taken personally by staff directly to the veterinarian eliminating any unwanted interaction with other people or animals. We have found the pets are less stressed during visits and less aggressive which allows the staff to give more personalized attention and care to each individual patient without distractions. We have streamlined our scheduling to help as many patients as possible with the focused quality individualized care that they deserve. We encourage clients to plan ahead and schedule in advance of their desired appointment time to ensure availability. We are not an emergency clinic and we do not see walk-ins.
Accepting new clients!
For the safety of our staff and patients all feline patients need to be in a carrier and canines need to be leashed.
(We are accepting cash as form of payment now)
Prescriptions and diets may be picked up at your convenience with our drop box.
Clients are encouraged to bring a cell phone to their appointment.
---
What to do at your appointment-
Upon arrival call the office at 276-524-1214 for check in and provide the name of the pet and what vehicle you are in.
A vet nurse will come to your vehicle and get a medical history and bring in your pet for their visit.
The veterinarian will call you personally regarding your pet.
Check out may be done over the phone or curbside upon pickup.
Vet nurses will discharge and go over medications at pickup.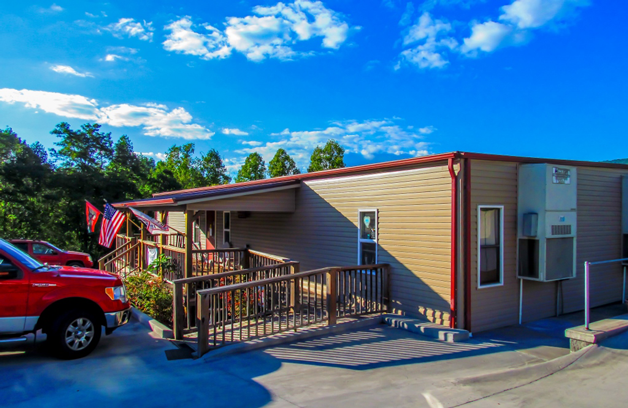 Powell Valley Animal Hospital is a full-service veterinary practice, providing wellness and medical care to pets in the Powell Valley area. Whether your pet needs a routine exam, a vaccination, a dental exam or complex surgery, we are here to help! Your pet deserves only the best, and it is our goal to provide the best possible care to both you and your best friend. We are dedicated to your pet's health and well-being, and we hope to earn your trust through our use of high-quality veterinary care and compassion.
Powell Valley Animal Hospital was awarded the 2013 Business of the Year Award by the Wise County Chamber of Commerce and was voted by the public as "The Best of the Best" veterinarian for 2015 from the Coalfield Progress/Post! Thanks for your support.