Due to the high demand for veterinary services in our region and to meet the needs of our patients in the most efficient way PVAH will be seeing patients by appointment only. We will continue to offer curbside care for your convenience and to lessen your pets' stress during visits. There are no crowded lobby interactions with other animals and noises. Staff personally take our patients directly to the veterinarian, eliminating any unwanted interaction with other people or animals. We have found the pets are less stressed during visits and less aggressive, which allows the staff to give more personalized attention and care to each individual patient without distractions. We have streamlined our schedule to help as many pets as possible with the focused quality individualized care that they deserve. We will be offering in person visits in exam rooms with a limit of 2 people per appointment along with the pet. We encourage clients to plan ahead and schedule in advance of their desired appointment time to ensure availability. We are not an emergency clinic and we do not see walk-ins.
Before your visit:
For the safety of our staff and patients all feline patients need to be in a carrier and all canines need to be on a leash or in a crate. (Please do not use a retractable leash)
Prescriptions and diets may be picked up during office hours at the pick-up window on the porch.
Clients are encouraged to bring a cell phone to their appointment.
If your pet is currently on any medication, please bring it with you to the appointment.
If you have a current Rabies certificate for your pet, please bring a copy with you.
What to do at your appointment-
Curbside:
Upon arrival call the office at 276-524-1214 for check in and provide the name of the pet and what vehicle you are in.
A vet nurse will come to your vehicle and get a medical history and bring in your pet for their visit while you wait in your vehicle.
The veterinarian will call you personally regarding your pet.
Check out may be conducted over the phone or curbside upon pickup.
Vet nurses will discharge and go over medications at pickup.
In-person Visits:
Upon arrival you may either call the office at 276-524-1214 for check in and provide the name of the pet and what vehicle you are in, or you may come to check-in at the Check-in window on the porch.
A vet nurse will come to your vehicle and accompany you and your pet into the hospital directly to an exam room.
If there are more than 2 people with the pet, we ask that the rest of the party remain in the vehicle due to limited exam room size. If this is not an option, then the appointment may be conducted curbside.
The vet nurse will collect medical history and the veterinarian will conduct the pet's examination either in the exam room with the client or in triage depending on the individual situation.
Check out may be conducted in the exam rooms by a vet nurse or by client service representatives.
Vet nurses or the veterinarian will discharge the pet and go over medications with the clients.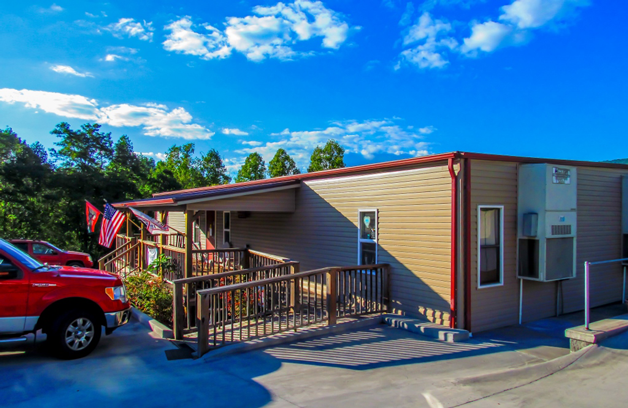 Powell Valley Animal Hospital is a full-service veterinary practice, providing wellness and medical care to pets in the Powell Valley area. Whether your pet needs a routine exam, a vaccination, a dental exam or complex surgery, we are here to help! Your pet deserves only the best, and it is our goal to provide the best possible care to both you and your best friend. We are dedicated to your pet's health and well-being, and we hope to earn your trust through our use of high-quality veterinary care and compassion.
Powell Valley Animal Hospital was awarded the 2013 Business of the Year Award by the Wise County Chamber of Commerce and was voted by the public as "The Best of the Best" veterinarian for 2015, 2019, and 2021 from the Coalfield Progress/Post! Thanks for your support.